Chapter House Lane is a non-profit contemporary art organisation situated in a large walk-by window space next to St Paul's Cathedral in the heart of Melbourne's CBD, opposite Federation Square. The gallery's laneway position showcases contemporary art to seasoned enthusiasts and curious passers-by alike, providing a unique public platform for emerging and mid-career contemporary artists – many without commercial representation – to contribute to Melbourne's lively cultural fabric.In 2011, former managing director Amy Rudder partnered with curator Louise Klerks to convert a large, run-down 19th-century display case into a vibrant space for contemporary art. Since then, Chapter House Lane has established a loyal following, and continues to showcase captivating new work by artists in a range of media within the space. Artists and projects are largely selected for their capacity to respond to Chapter House Lane's distinctive location and direction.
A dedicated volunteer committee operates Chapter House Lane and produces bi-monthly exhibitions as well as regular artist talks, festival events, creative partnerships and collaborations. Chapter House Lane is proud to provide its artists with a space in which to exhibit rent-free and commission-free, and to offer curatorial, event, media and communications support free of charge. This unique non-profit gallery model lies somewhere between an artist-run initiative (ARI) and a commercial gallery, with unflinching commitment to community-building at its core.
In 2013, Chapter House Lane was awarded a grant from the City of Melbourne and in 2014 received an arts grant from Creative Victoria to support the 2014/15 contemporary arts program. In addition, through fundraising activities, Chapter House Lane undertook its first 'roaming project' at 136 Johnston Street, opening a pop-up gallery in a disused window in Collingwood and hosting five exhibitions there.
The contemporary arts program at Chapter House Lane is produced thanks to the incredible generosity of volunteers, donors, partners and supporters.
Chapter House Lane
entry via Flinders Lane
Melbourne VIC 3000
Wheelchair accessible
Get directions
General enquiries
info@chapterhouselane.org.au
Submit an exhibition proposal
Subscribe
Find out about upcoming exhibitions and events.
Follow us
---
Managing committee
The Chapter House Arts Inc. organisation is run by a voluntary committee of professional staff.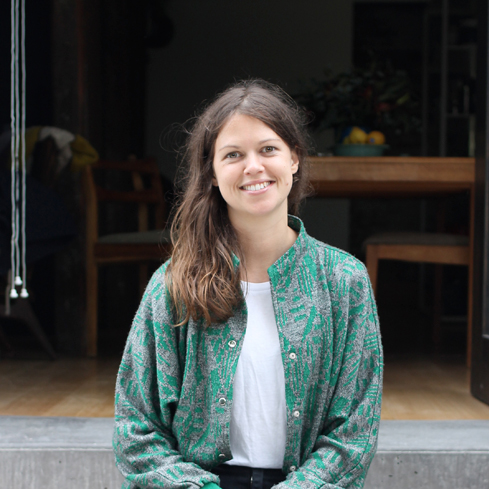 Louise Klerks
Gallery Director
Since its inception in 2011, Louise Klerks has brought creative direction to Chapter House Lane by shaping the annual program. Louise is responsible for overseeing all aspects of the gallery and organisation, working closely with the committee and exhibiting artists to deliver an engaging program each year. She has worked in galleries in Melbourne and Sydney, as an independent curator and facilitator of life drawing classes in Melbourne.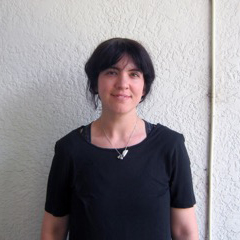 Stacy Jewell
Gallery Assistant
Stacy Jewell assists with gallery operations and exhibition design. Stacy is an independent curator and arts administrator who currently manages KINGS Artist-Run and works in Audience Engagement at the National Gallery of Victoria. Stacy completed her Masters in Arts Management at RMIT in 2015.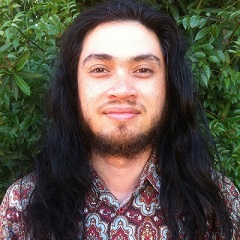 Andy Butler
Writer & Editor
Andy Butler is a writer, curator and public programmer based in Melbourne. His writing has appeared or is forthcoming in Overland, Art+Australia and PEN Melbourne Quarterly. He has also been involved with community arts education projects that work with groups historically disconnected from the cultural sector. Andy holds a BA with joint First Class Honours in Literature and Philosophy from the University of Melbourne.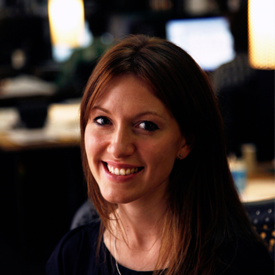 Marnie Morieson
Photographer
Marnie Morieson is an architect, writer and photographer who documents Chapter House Lane's monthly events and exhibitions. Marnie is an architect at Kennedy Nolan and a sessional tutor in the Art, Design + Architecture faculty at Monash University. She has written for and published photographs in the likes of Architecture Australia, Architecture & Design and the 2015 Phaidon Brick Book.
Jessica Pitcher
Graphic Designer
Jessica Pitcher is responsible for the design of Chapter House Lane's online and print collateral. Jessica is a freelance graphic designer who also works in Visitor Services at Heide Museum of Modern Art. Jessica has been involved with numerous organisations including ACMI and Gertrude Street Projection Festival. She holds a Bachelor of Design (Visual Communication) from Monash University.
Christine McFetridge
Arts Writer
Christine McFetridge is Chapter House Lane's Arts Writer. She is a photographer and writer specifically interested in social documentary and the photobook, and is currently engaged with a project recording migrant experience in an Australasian context. Christine has exhibited her work locally and internationally, and is a regular contributor to Common Ground journal.
Past members
Our talented past members include David Brodziak (2013-2016), Leanne Waterhouse (2015-2016), Jacqueline Hanlin (2016), Anna Metcalfe (2015), Anaya Latter (2014), Ryan Frazer (2014), Cassandra Smith (2014), Amy Rudder (2011–13), John Vanzella (2011–13), Justin Lee (2011–13) and Jordan Dolheguy (2011–13), who created Chapter House Lane's much-loved logo.
Event volunteers
Chapter House Lane has a small team of friendly and enthusiastic event staff who volunteer at our openings and events. If you'd like to join our events team, please get in touch.
As a relatively small organisation, Chapter House Lane offers one internship position per year. In 2015, we warmly welcomed Sofia Skobeleva to the fore! If you're interested in an internship position with us in 2017, please send us an email.